1961 Bertram, Flybridge 31'
Sunday, May 4, 1997
---
This project was started in February of 1995. The owner, at this time, was Jerry A. Wells of Jupiter, Florida. Jerry is a Professional Architect and is a Professor of Architecture at Cornell University, Ithaca. NY.

The custom design was largely possible through Jerry's talents as an architect. Jerry put in countless hours of CAD work and development into the working plans that made many of the elements of the design possible. The bridge Console Bubble, housing single lever controls is one of the most striking elements of Jerry's design work.

Custom re-manufacture and several of the design features, such as the transom live well and sweeping of the pilasters was largely done by Captain Patrick McCrary of West Palm Beach, Florida.

Overall, "Fortuna" was a collaborative effort which brought together two talented friends to create one of the most unique Bertram 31's on the water. While there were occasional disagreements and mitigations, Jerry and Patrick were an excellent team, both with an eye for design, and each with the necessary professional talent needed to make it all happen.

The boat is now owned by Kevin Schuler of Point Pleasant, NJ. and is a "Show Stopper" everywhere it's seen. The new name is "IASGAIR" which is Gaelic for "Fisherman".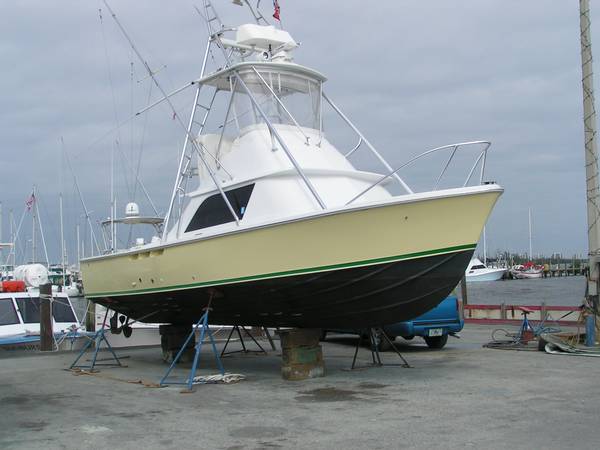 ---
The basis of the project is a 31 foot Bertram Flybridge model, originally manufactured by Richard Bertram in 1961. The hull number is 161, (the 60st hull to be laid up, and was in very sound condition when we found it). All custom work has been done using epoxy resins and bi-axial fiberglass. The paint is "Fighting Lady Yellow" Awlgrip on the hull and white Imron on the topsides.
---
This web page is was originally done at about the 75% finish stage of "Fortuna", and was not further developed. It was the author's intention to complete this section once the boat was finished, but, as is sometimes the case, it was shelved and got pushed back by more immediate responsibilities. With the new advent of Bertram31.com, a new impetuous has been borne and further development will proceed over the coming months.
---
"FORTUNA"
---
For further information contact Capt. Patrick McCrary at:
bertram31@bertram31.com
---
Select a thumbnail to view larger image. Use browser back button to return.
---
Console Bubble and Diagrams -- Updated 04/02/00
Details of Side Inducted Engine Air -- Now Available as a kit !
Livewell Details
Holding Tank Construction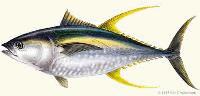 ---